Hands' Best Friend
Clean hands are happy hands. Say goodbye to the synthetic chemicals and toxic sanitizers that cause dry, chapped hands. Our towelettes have just 4 all-natural ingredients for clean, soft, glowing skin.
REFRESH WITH US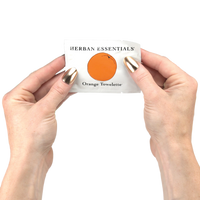 WHAT ARE PEOPLE SAYING?
Ree Drummond (The Pioneer Woman)
I absolutely love these, especially nowadays. They don't dry out your skin like a lot of other items.

★★★★★

Customer Review
The absolute best. Been using these for about 8 years and they're still fabulous.

★★★★★

Sarah E. (Customer)
Very nice! Good for cleaning the puppy.

★★★★★

Linda H. (Customer)
A tiny, luxurious way of keeping my family and friends safe! I love all of the scents! Thank you!

★★★★★

Michelle P.