Hosting a Spring Garden Party with Herban Essentials
Spring is here and we couldn't be more excited for everything that comes with it. Warmer weather practically begs for time outdoors with friends and family. April and May are the perfect time to bring out the table linens and host a garden party. Whether you are a hosting expert or are looking for tips and tricks, it is our hope that hosting with our essential oil towelettes can remove any party planning anxiety and inspire a thoughtful and relaxing experience as you gather your loved ones this spring. Here are our favorite ways to elevate the hosting experience with Herban Essentials.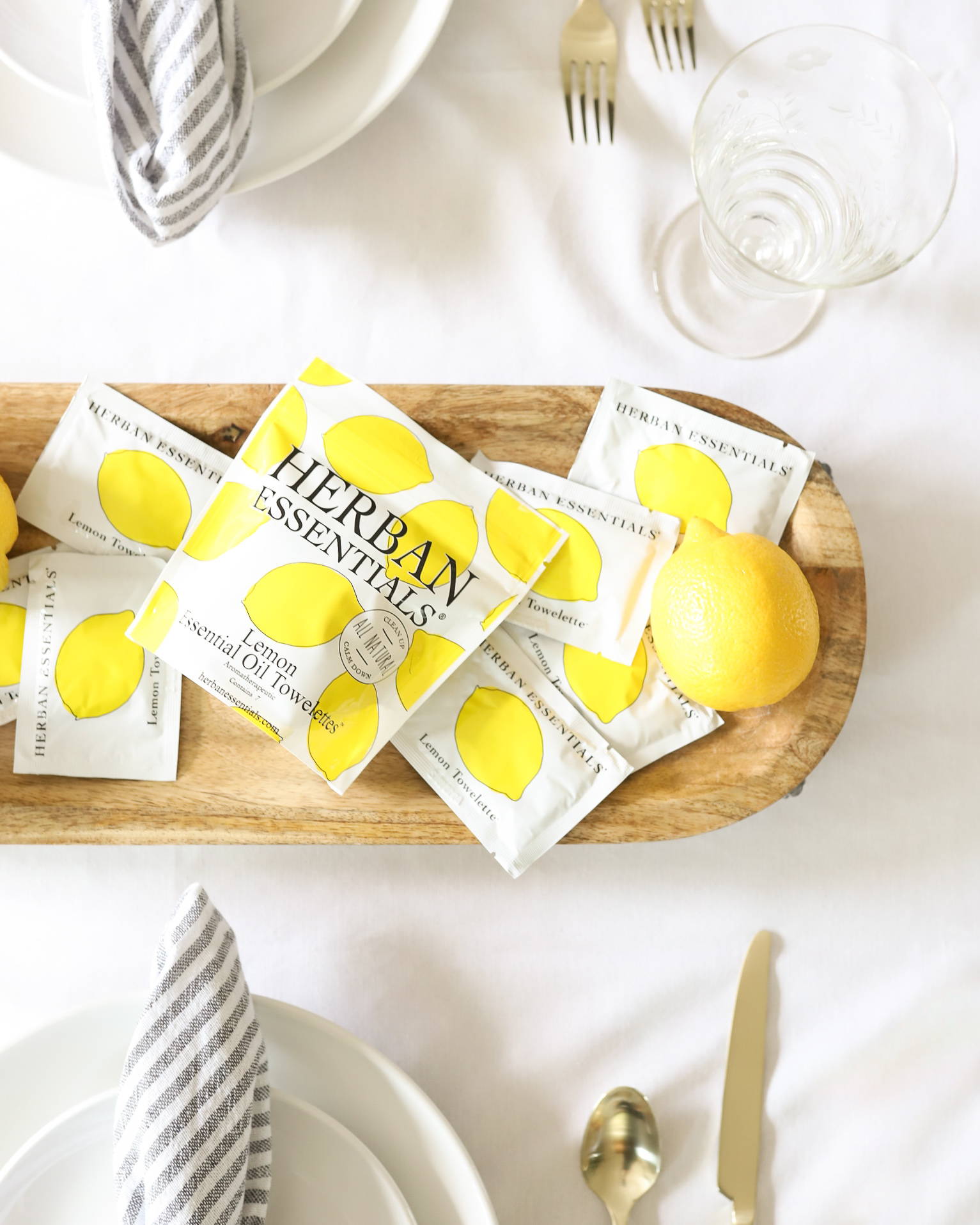 Both the orange and lemon scents are perfect for cleaning up your hands before diving into a delicious meal. The citrus essential oils are meal-friendly and some of our most popular scents. Set them on a plate or tuck into the folds of a cloth napkin to allow your guests the ease and ability to wash their hands before enjoying their food. Orange and lemon are beautiful springtime scents that can serve as inspiration as you plan your food and drink menu! Did someone say limoncello spritz?
Place Them in Guest Rooms
If you are hosting guests overnight, we always recommend leaving an arrangement of towelettes available to them during their stay. Both eucalyptus and lavender are perfect for the occasion. Place these into a basket in your bathroom for an added element of relaxation after a shower or face wash, or place them next to a stack of fresh linens on the bed. Both scents are naturally relaxing and refreshing, adding a wonderful element to anyone's stay at your home.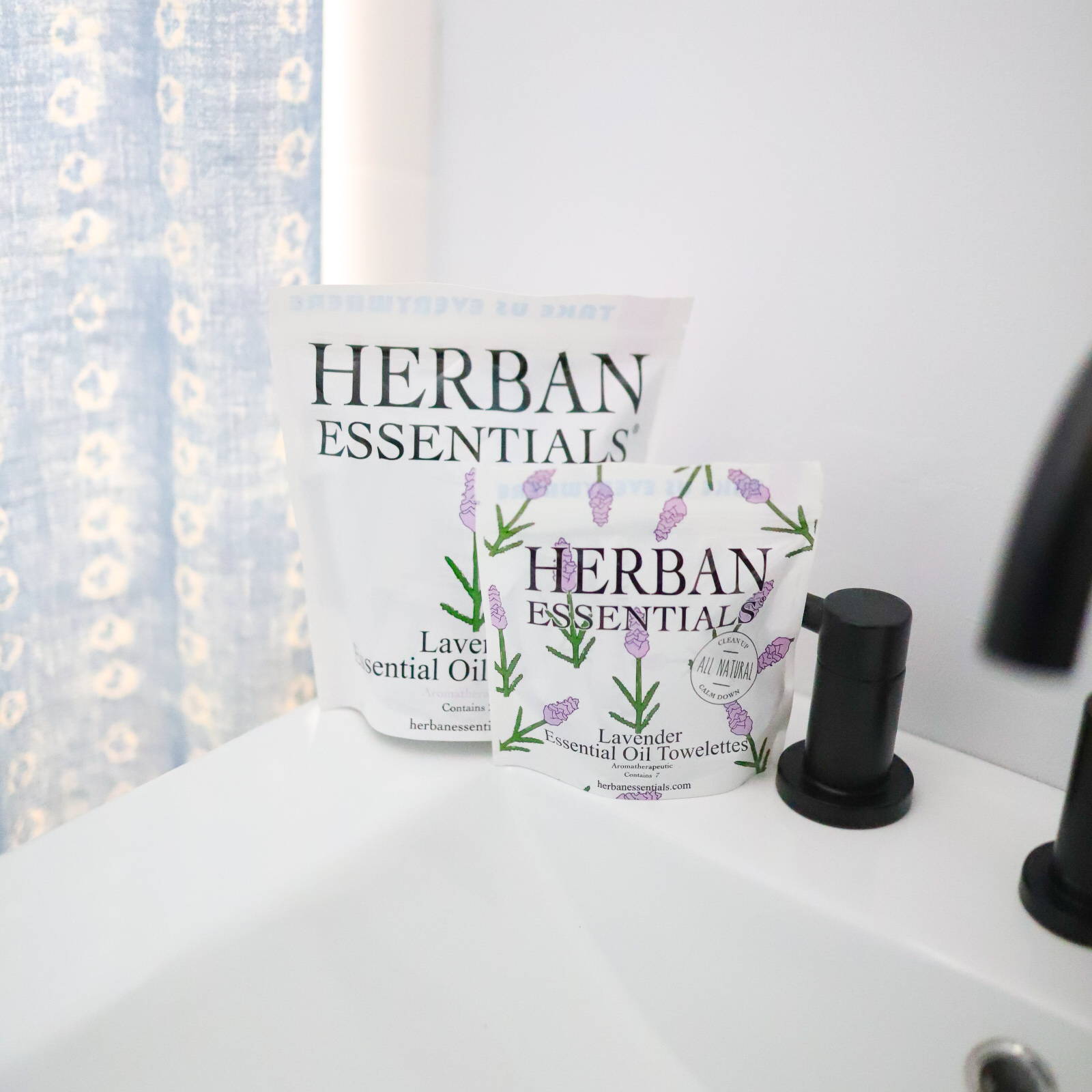 Package Them for Party Favors
Party favors aren't just for children's birthday parties! Send your guests home with a some thoughtful gifts, essential oil towelettes included. Get personal and give your guests towelettes that best suits their lifestyle. Yoga towelettes are great for all the yogis in your life that need a little mat wipe down either before or after their practice. The dog towelettes are perfect for all your dog owner friends who want to pamper their pups! Our peppermint towelettes are a favorite for anyone who is often on the go. Use them to wipe down a seat when arriving on the plane to have a fresher smelling flight!
Share the gift of relaxation and wellness with your guests this spring. Add them into your space when hosting guests for longer stays, use them as little gifts to give to your guests, or pair them with your tablescape to ensure that your guests feel clean and comfortable. A great host remembers all the small details. We will happily be one of those perfect little details for you! Happy Hosting!